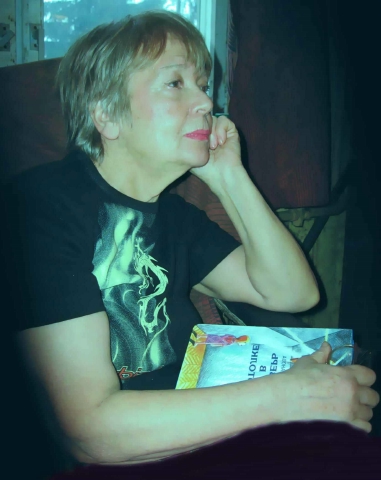 She graduated from a journalist department of the university and the Higher Scenario courses. She worked on TV (scenarios of animated cartoons, documentary and feature films). She published stories and narratives. Recently she got a longing for writing poetry and painting pictures.
Generally she writes fantasy and in an exotic genre of 'documentary mystic' (know-how) because she can see the profound hidden meaning in the things that are happening now. The attempts to discover it frightened off the censorship, and many works of Yulia Ivanova have been published only nowadays. For example, the artistic and documentary mystery 'Impenetrable Doors' about Joseph Stalin, one of the mysterious personalities in world history. The first time Joanna's pages were published in Soviet magazines as late as in 1978 and even were prized. But later such works of hers were tabooed.
The one who will manage to discover the phenomenon of Stalin will get a key to the phenomenon of Russia. Meanwhile the predictions of Yulia Ivanova have come true, are coming true and will come true.
Her hobby is seeking for the meaning of life. Her faith is stated in her ballad 'We were many'. Her slogan is 'Joint Ascent'.